Il Borgo dei Celti is located within the Frignano Natural Park, just a few minutes from Fiumalbo. It is characterized by a distinct settlement whose name is Le Valdare and some scattered houses in the locality of Alpicella and Cà Biondi.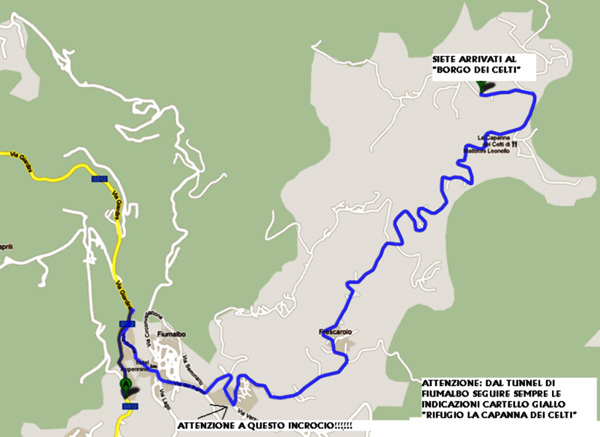 [googlemap border="yes" latitude="44.192844″ longitude="10.670439″ zoom="12″] [rule]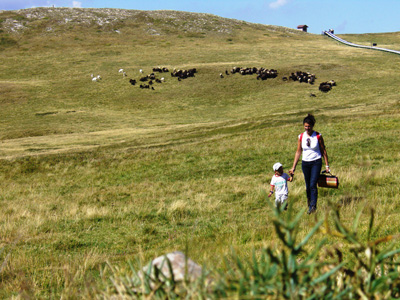 The Frignano Natural Park presents over 15.000 hectares of extension and a territory ranging from 500 meters above sea level to over 2000 of Summit of Cimon, the highest mountain of the Tuscan-Emilian Apennines, from which you can admire (of course, on a clear day) up to 40% of Italian territory.
The Parco del Frignano presents an environment defined naturally rich and extremely varied. Unique habitats, preserving biodiversity, support growth and preservation of rare species, plants and animals.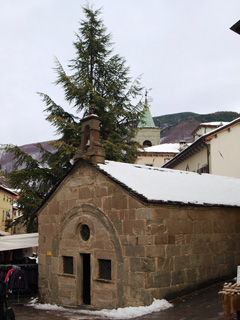 A few kilometers from the village lies Fiumalbo, very old mountain centre with almost 1000 years of written history, but its origins are much older and you lose back centuries. Border country lived the events that changed history, with detachment and distance, considering those events not related to the history of the country.
Part of the mountain community of Frignano, which has its capital in Pavullo nel Frignano.
A peculiarity of Fiumalbo is in her dialect, almost a stand-alone language. The idiom fiumalbino in fact, differs from all the dialects spoken in the area, both on the slopes and thla toscano, with strong inflections and Venetian liguri, variously set in a vaguely emiliano/modenese accent.
And read more…
The municipality is located in Fiumalbo Appennino modenese, on the border with Tuscany. The main centre is located in a broad Valley, very sunny both in winter than in summer, on the confluence of the Rio The Motte (Rio San Francesco) and of Acquicciola, that delimit the historic old town. The name Fiumalbo derives also from Flumen Albis (White River) or, less probably, Flumen Alpes (mountain river). The Valley of Fiumalbo opens onto Monte Cimone in the East and Southeast, the open book and mount Lagoni; Mount Modin and the "Side" of Rotàri to the West; the Passo dell'abetone South; the Gorge of the River Scoltenna North. The confluence of two rivers that demarcate the center of Fiumalbo give rise to Scoltenna, which in turn merging with Leo, gives rise to the Panaro River, a tributary of the Po). Minor streams are the Rio watering holes (from the Val di Luce), the piston (Cimon), the Rio delle Tagliole (Holy Lake). The territory includes several towns, including quoting Dogana Nuova, Rotàri, Faidello, San Michele, in addition to the numerous villages on the slopes of Cimon and Modin. The height above sea level ranges from 800 meters to the bottom of the Scoltenna, up to 2165 of the Summit of Mount Cimone.